January
20
Tags
Help a Lady Out! We're now accepting donations for the Renaissance Woman Scholarship Fund
Hello Renaissance Women.
I know the holidays just finished, and we are probably all tired of being asked to donate to charity after charity, but hear me out.
When I was a senior in high school, I had big ideas. Ideas of moving away. Ideas of leaving my small town and moving to a big city to pursue my writing career. Ideas of making a difference in some way.
I was lucky. I had a full support team: guidance counselors, teachers and women role models who constantly helped me take the practical steps to make my dreams a reality. They encouraged me to apply for scholarships, no matter how much money they were offering.
With one $1,000 scholarship I received for being a good citizen, I was able to purchase a laptop, and get my $500 car in good enough condition to make the trek down from Pensacola to Miami, Fla., to start my formal college education.
Without this modest amount of money, I may have not been able to move away to college due to financial restraints. But a simple scholarship helped make that possible.
Last year, a teacher at a local middle school reached out to one of our editors. She told us she has been requiring her seventh grade girls to read our blog posts each week because it helps them see a  life "beyond their front porch," which is sometimes hard to do in their rural town.  When we heard this, we were inspired to start a scholarship fund to help a fellow Renaissance Woman with college expenses.
So, we are now raising $1,000 for a scholarship that will be awarded to a young woman entering college who has shown exemplary commitment to community service and social good and the betterment of women. Successful applicants will have a history of community involvement and a knack for engaging writing.  We will also give preference to those who show financial need.
The winner will be presented the scholarship before their freshman semester of college and will be honored at a gathering in late summer of 2016. They will also intern as a contributor for The Renaissance Woman blog during the first semester of their freshman year, writing about their college experience.
We are a blog, and a nonprofit so we need your help to get this scholarship out to deserving women with a financial need. Help us reach our goal! Once we raise the full amount, we will begin accepting applications for the scholarship. We hope that through collaboration with other women, we can make a difference in at least one girl's life.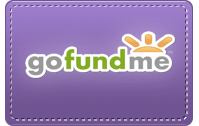 To donate, visit: https://www.gofundme.com/renwomanscholar